Programs & Rebates
Social Media
Follow us on Facebook, Twitter & Instagram (@ProvoPower) for information about programs we offer and power outage information (if an outage affects 50 customers or more).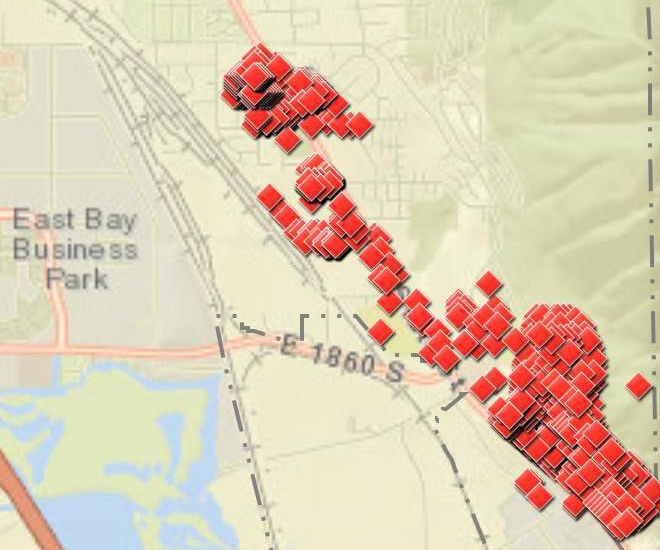 ---
Track your energy & water consumption and pay your bill online
In this day and age of technology, there are so many tools and resources to make our lives better – from tracking our daily physical activity to notifications that a delivery is 6 stops away – and everything in-between. Things we didn't know we needed and now we can't live without.
With that being said, have you ever wondered how much electricity you use in a day? In an hour?
Did you know Provo Power offers a way that you can track your consumption and monitor when you use the most electricity in a day?
We all complain about the bills we receive, and it is easy to blame the utility for how expensive it is – especially because we are charged after the fact. But now, with this resource, instead of being blind to our habits, you can now pinpoint your consumption and daily/hourly use and have an idea of what the charges are before you get your utility bill. Sign up today to start monitoring your consumption and challenge yourself to see if and when you can conserve!

---
Energy Resources
Did you know that Provo Power's resource mix consists of 48% green energy and that a goal has been established to be 60% by 2030? The goal will stretch our resources and capacity, but it is a goal that we can achieve and still utilize our baseload power as necessary for reliability and growth in our city.
For several years, we have offered an option for customers to purchase blocks of renewable wind energy, and now, we are excited to announce that customers can now purchase blocks of solar energy from our very own Community Solar Farm! If you've ever been interested in installing rooftop solar but have never taken the plunge, this program is for you! Program offering is limited, so check it out soon!

---
Rebates & Offers
Programs and rebates that Provo Power offers are consolidated on our RenewChoice webpage. Be sure to check out all the programs to see what interests you, but some of them are listed below.
---
GreenXchange
The GreenXchange program is designed to reduce air emissions produced by gas-powered yard equipment and improve air quality. Residential customers can receive a rebate of up to $300 for exchanging their gas-powered yard equipment for new electric-powered equipment. Go to RenewChoice.Com for more details and information.

---
Conserve
Other rebates and offers will be available under the RenewChoice Conserve page. Check back often to see what offers have been made available!

---
NatureShade
Provo Power offers Free Shade Trees for Energy Conservation for residential customers every year. Check out NatureShade to request your free tree. (The NaturShade Program is offered as a lottery that is opened in the summer months. Be sure to follow Provo Power on social media for updates and program opening!)

RenewChoice
You can go green or get some green! Check out RenewChoice.com for other programs and rebates from Provo Power.