Provo Power Campus
Please note that we do not set up utility accounts or take utility payments at this location.
Utility billing for Provo City is handled by 3-1-1 Customer Service. To sign up for city utilities (Electricity, Water, Waste Water, Garbage, etc.), please call or visit 3-1-1 Customer Service located at Provo City Hall (445 W Center Street).  You can                dial 3-1-1 within city limits or call 801-852-6000.
The Provo Power building & campus houses 60+ employees and approximately 45 line trucks, bucket trucks, pickup trucks, and other heavy equipment. The job duties range from Electrical Lineman, Line Clearance Arborists, Sub Station Technicians, Meter Technicians, Electrical Engineering, a 24/7 Electrical Systems Dispatch Operations Center, and Administration among others.
The Provo Power building and complex pays tribute to the history of Provo Power which began in 1940. If you'd like to come by for a tour and to find out more about what we do we'd be happy to schedule an appointment. Please contact us at info@provopower.org or by calling 801-852-6886.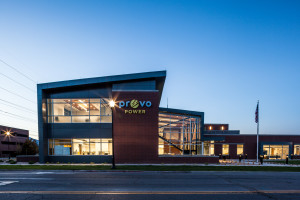 More
Troubleshooting a high utility bill.
As of July of 2020, The City of Provo converted the utility billing software. There have been several issues with the roll-out, however, the metering and services that Provo Power offers have not changed. Provo 3-1-1 Customer Service still does the utility billing for Provo City, not Provo Power. Please review the following document which outlines some items to look out for on your bill. If you have questions about your bill or account services, please dial 3-1-1 (within Provo City limits) or call 801-852-6000.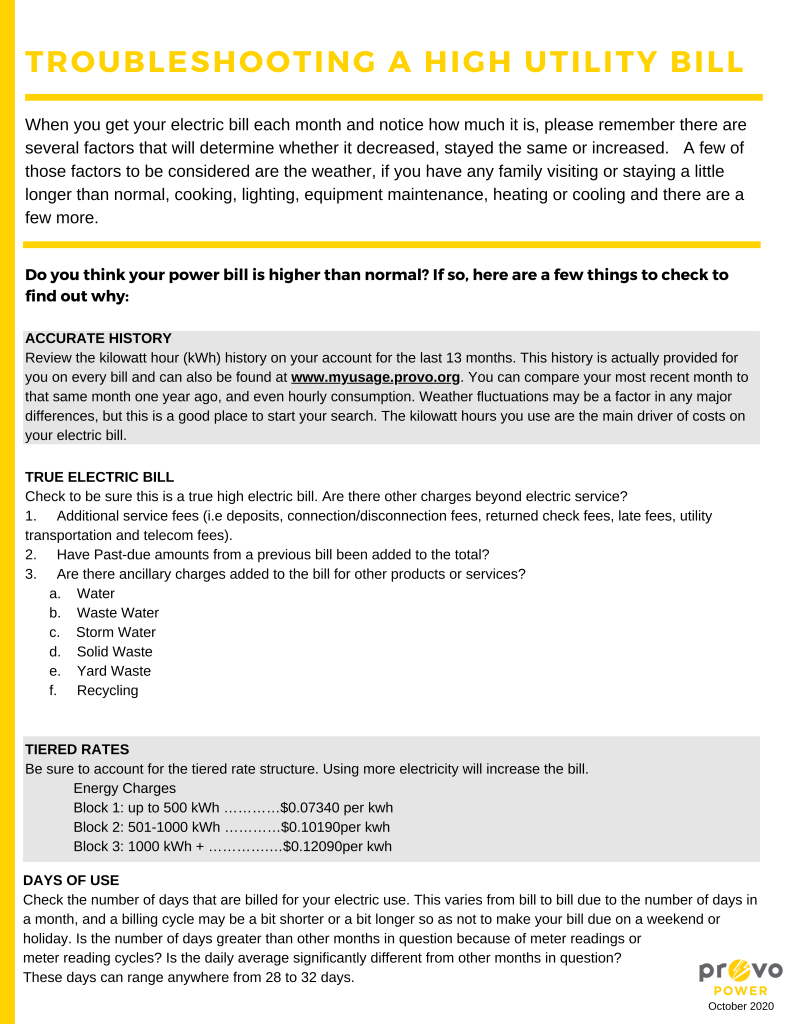 More