We're Home!
Our new building and campus is now mostly complete and we moved into the building in October of 2016. The building houses 60+ employees and the job duties range from Electrical Lineman, Line Clearance Arborists, Sub Station Technicians, Meter Technicians, Electrical Engineering, a 24/7 Electrical Systems Dispatch Operations Center and Administration among others. Please note that we do not set up utility accounts or take utility payments at this location – this is all handled at our Customer Service Office (3-1-1) that is located at City Hall (351 West Center St.).
Our new building and complex pays tribute to the history of Provo Power which began in 1940. If you'd like to come by for a tour and to find out more about what we do we'd be happy to schedule an appointment. Please contact us at info@provopower.org or by calling 801-852-6886.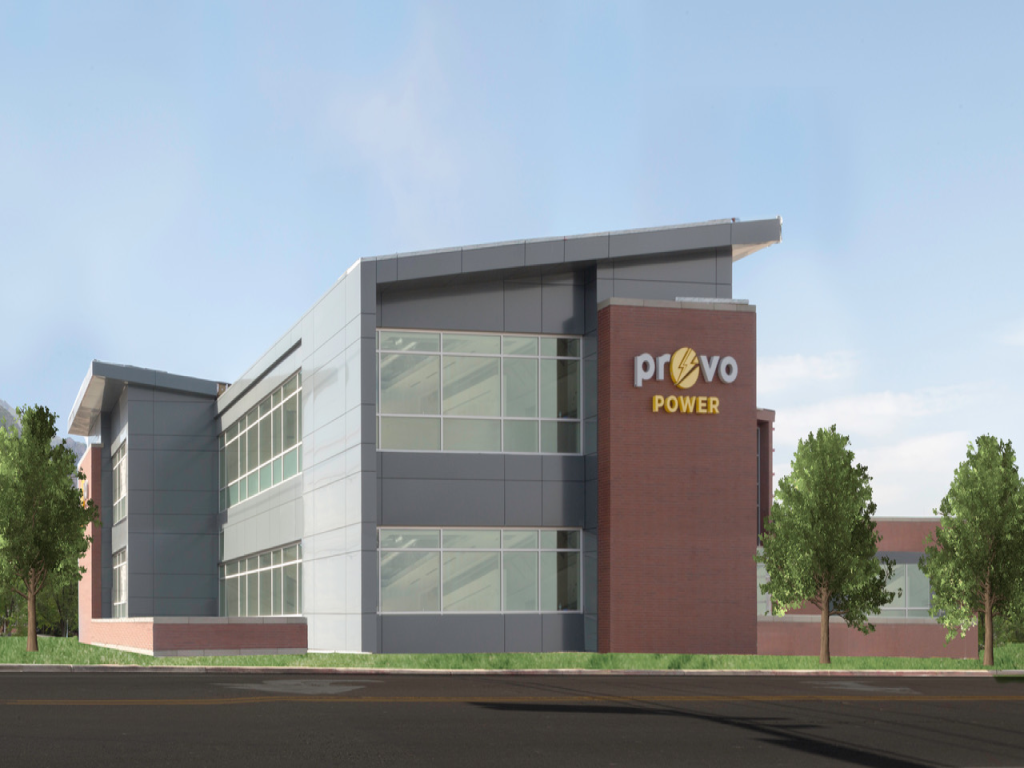 More
Net Metering
Provo Power is a big proponent of solar and other renewable energy sources, and we see a bright future with more and more options that are becoming readily available for our customers. With all the recent interest in (and confusion about) the current state of solar power and net metering in Provo, we thought it might be helpful to share an explanation of how net metering customers are always utilizing the electrical grid. This can be problematic because net metering customers may not be contributing fully to the fixed costs to support and maintain the grid that they rely on when the solar panels are not generating power. Currently studies are being conducted to assess the issue and will be presented to the Municipal Council in January of 2017.
More